Hear directly from our clients on what they have to say.
Blackhearts & Sparrows - Geelong
IT WAS LIKE RECEIVING ADVICE FROM YOU MUM – BUT YOU ACTUALLY LISTEN TO IT!
We have been with Canny Group for seven years now.  After deciding at the start of 2020 we wanted to start a new business, we took the idea straight to Amanda who offered us second to none advice.  It was like receiving advice from you mum, but you actually listen to it. 
Amanda was kind, compassionate but incredibly real – her open and honest communication meant we were going into our venture with our eyes wide open to some of the hard facts of business but felt we had the tools for success.  After months of feedback and tweaking to our business plan – we have confidently been able to take the next steps into bring our venture to life.
Without Amanda, her great advice, time and mentoring, we would not be seeing the success we are today!
Zara + Conor McNie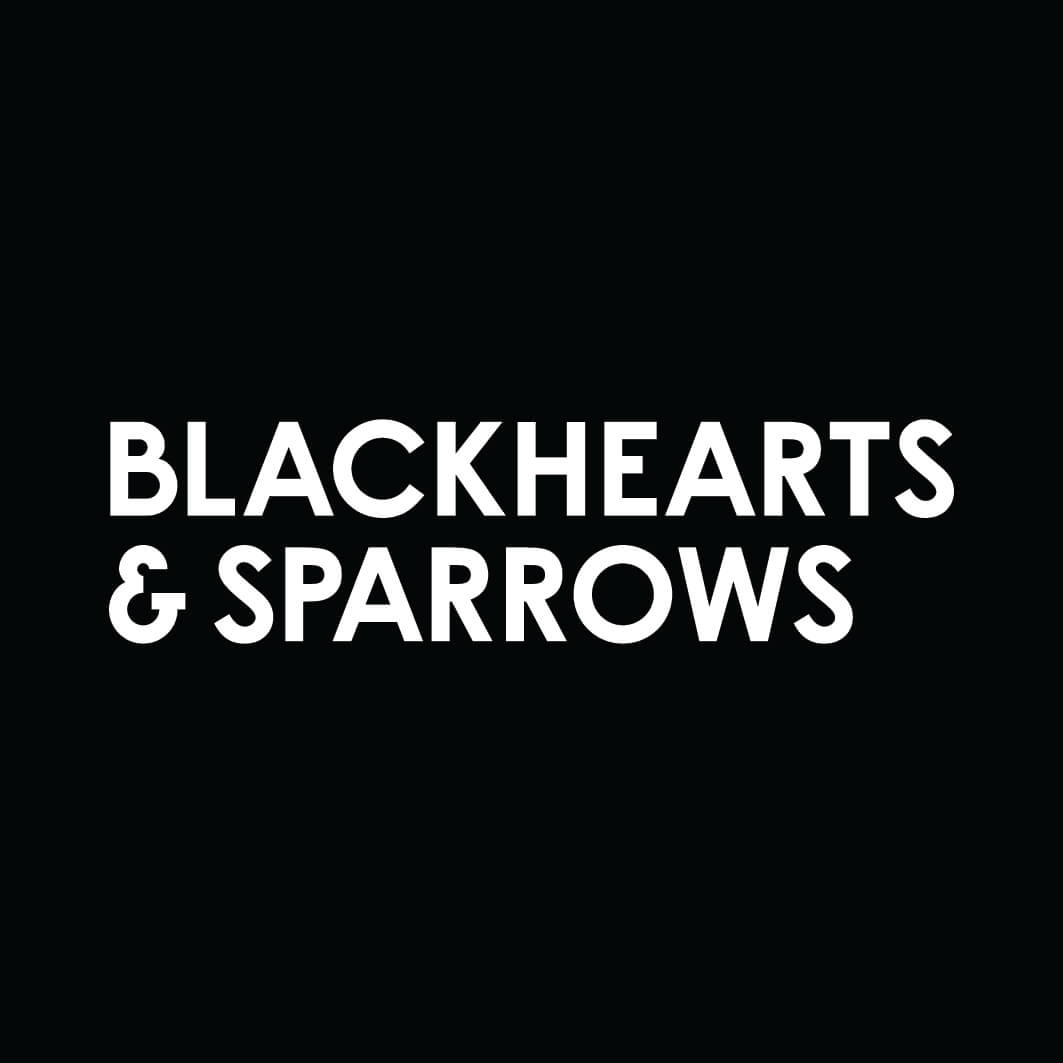 UPTIME SERVICES MANAGEMENT
AMANDA HAS BEEN A SENSATIONAL ROLE MODEL + MENTOR THROUGHOUT OUR JOURNEY!
We have had the privilege of having an association with Canny Group since 1991.
From 1996 Amanda has guided us through all aspects of administering business and personal finance.  Amanda not only has been a great support in all our ventures but has been a sensational role model and mentor throughout our journey.  Amanda has always met us with great honesty and integrity, a support that is essential in navigating small business.
In later years, Helen Yau has provided us with essential assistance in managing and maintaining superannuation within our self-managed super fund.
Steve Reynolds has offered opportunity and guidance regarding financial planning completing a dynamic team.  We feel extremely well supported by the team and look forward to continuing working together on whatever the next phases of life present.
Chris + Merryn Hensgen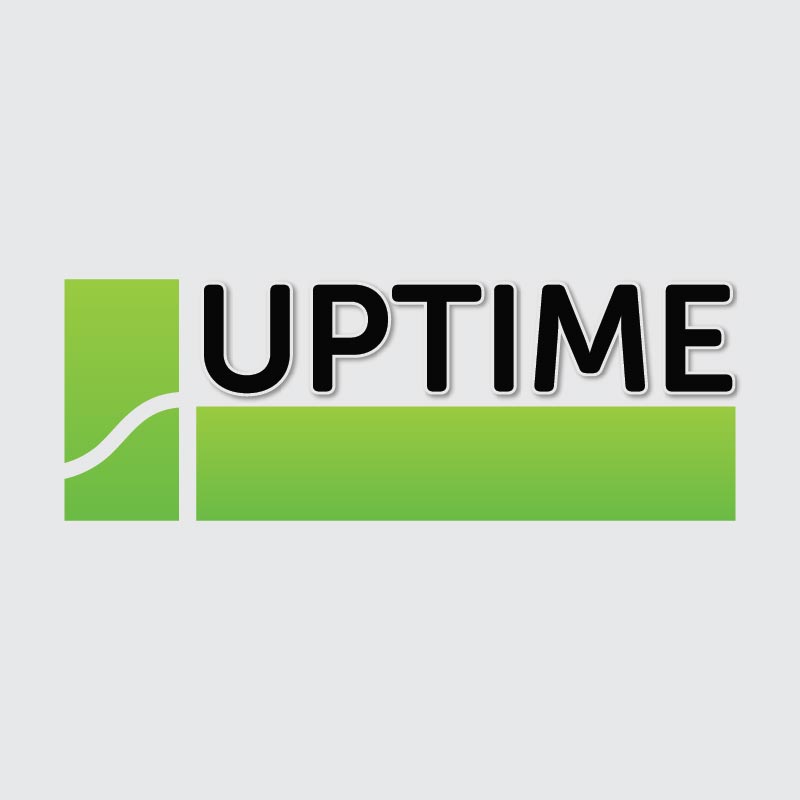 SHERRYN DIBIASE
WHEN I WAS TOLD CANNY GROUP WOULD BE ABLE TO TAKE ON THE PLANNING SIDE OF MY NDIS PLAN, IT WAS A NO BRAINER TO HAVE THEM LOOK AFTER MY ACCOUNTS – I COULDN'T THINK OF A BETTER PLACE TO PLACE MY TRUST!
I have been associated with Canny Group for all of my 60 years as my whole family would have their tax returns calculated by them.  I have been with NDIA since the beginning, trying to navigate the system can be extremely frustrating.
When I was told the Canny Group would be about to take on the planning side of my plan, it was a no brainer to have them look after my accounts I couldn't think of a better place to place my trust.
It's been a smooth transition, I receive regular updates, so I know how much money is there.  The Ladies have a wide range of knowledge when it comes to NDIA and most of all they have treated me like a person not a number.
I could not be happier with the decision I made, it has taken the stress out of the whole process having someone looking out for me and making sure accounts are paid. 
I highly recommend you give them a call to discuss with them regarding their services.
It's nice to know they are there working alongside my Coordinator for my benefit.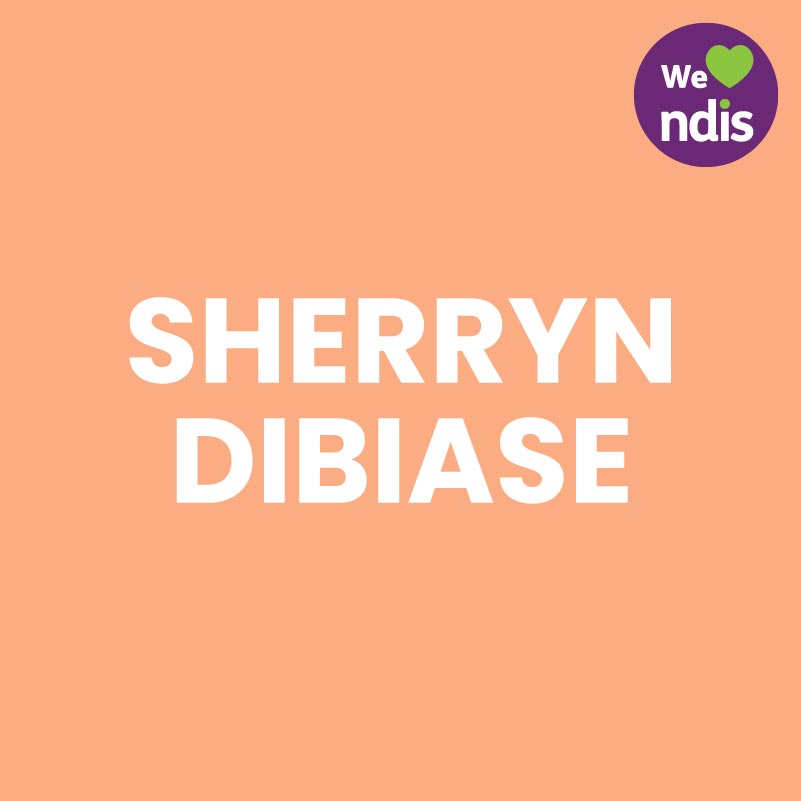 Goanna Energy Consulting
AS YOUNG ADULTS, WE STARTED WITH BASIC TAX RETURNS, THEN WE NEEDED TO ADD EXPERIENCED, INDEPENDENT + TRUSTWORTHY ADVICE ON INVESTMENTS!
Our family have relied upon Canny Group for over 35 years.  As young adults, we started with basic tax returns, then we needed to add experienced, independent and trustworthy advice on investments.  Next, it was family planning, superannuation, companies and trusts and now it's business growth, diversification, risk management and succession planning!
Our philosophy is that "business is a team sport", this means that to succeed, you need a diverse team that you can rely upon.
Last year we introduced our son to Canny Group for his first ever income tax return, knowing he is well and truly in good hands!
Marc + Tracy White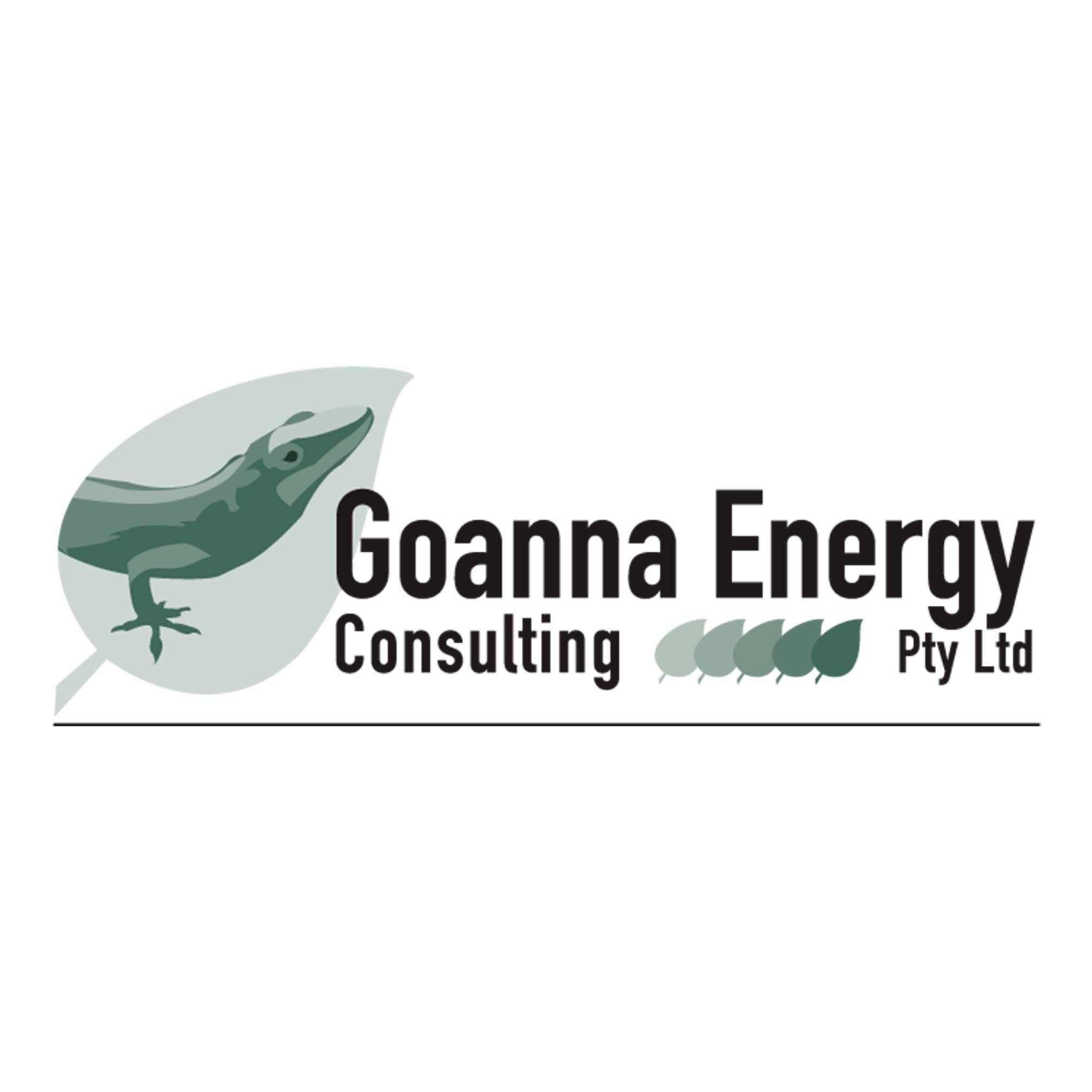 Complete Mailing
WE ENLISTED CANNY GROUP TO ASSIST US WITH EVERY ASPECT OF THE ESTABLISHMENT PROCESS!
Complete Mailing Pty Ltd was incorporated in March 1999.  We enlisted Canny Group to assist us with every aspect of the establishment process, on the recommendation of a business associate.
We were given the necessary advice and guidance that we needed to take us through the challenges of keeping the business viable in the turbulent first two years of operation.
Canny Group have, and still do, look after our weekly payroll, as well as putting together all of our general accounting requirements, again on a weekly basis.  They collate and submit all of our BAS obligations, Payroll Tax obligations as well as preparation of our Annual Company Returns.
We have also utilised the expert services offered by Canny Legal on a couple of occasions.
During the difficulties brought about by the Covid-19 pandemic in the last 12 months, Canny's expertise on how to help us stay afloat has been invaluable, to the point where we have been able to keep all of our staff in full employment, in spite of the unavoidable but significant drop in revenue in this period.  Even though Covid-19 lockdown restrictions were in place in Victoria, Canny Group were still able to process our weekly bookkeeping needs on a virtual basis.
From establishment in 1999 up until February of 2020 (pre-Covid), Complete Mailing has grown into a company employing 15 full time staff with an annual turnover of 4.6 million dollars (the initial cash investment in the Company was less than $90,000).
In short, we could not have achieved these results without the ongoing professional services from Canny Group.  With their continued support, we intend to be able to successfully trade for many years to come.
Colin Kay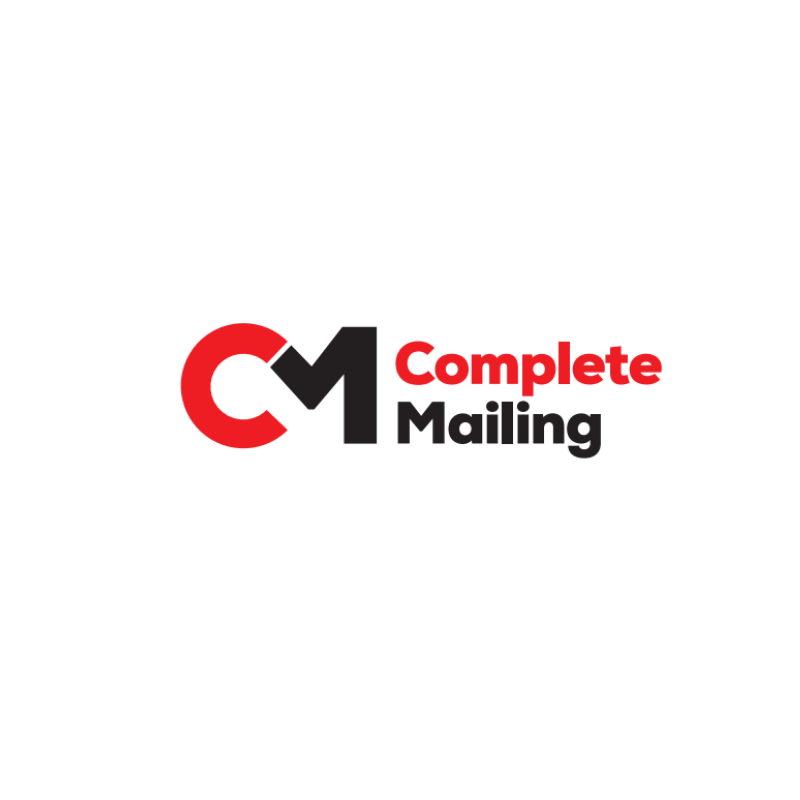 South West Consulting
THE ONGOING SUPPORT IS REALLY POSITIVE + GIVES US A STRONG PEACE OF MIND IN OUR FINANCIAL MANAGEMENT!
Canny Group and Helen Yau have been a tremendous support in the set up and management of our self-managed super fund.  The process is very organised with clear communication, follow up and advice offered in line with our needs and risk values.
The ongoing support is really positive and gives us a strong peace of mind in our financial management.
The financial planning has also been a very positive experience, driven by excellent and committed support and honest advice by Canny Group, Helen and the team.  The communication has been first class!
In the current very difficult business and economic environment, knowing that Canny Group is committed to supporting you and working with you for the best outcome is a real strength.  No phone call or email request is left unanswered and all is a priority, we could not ask for better financial partners and support!
Rohan Gow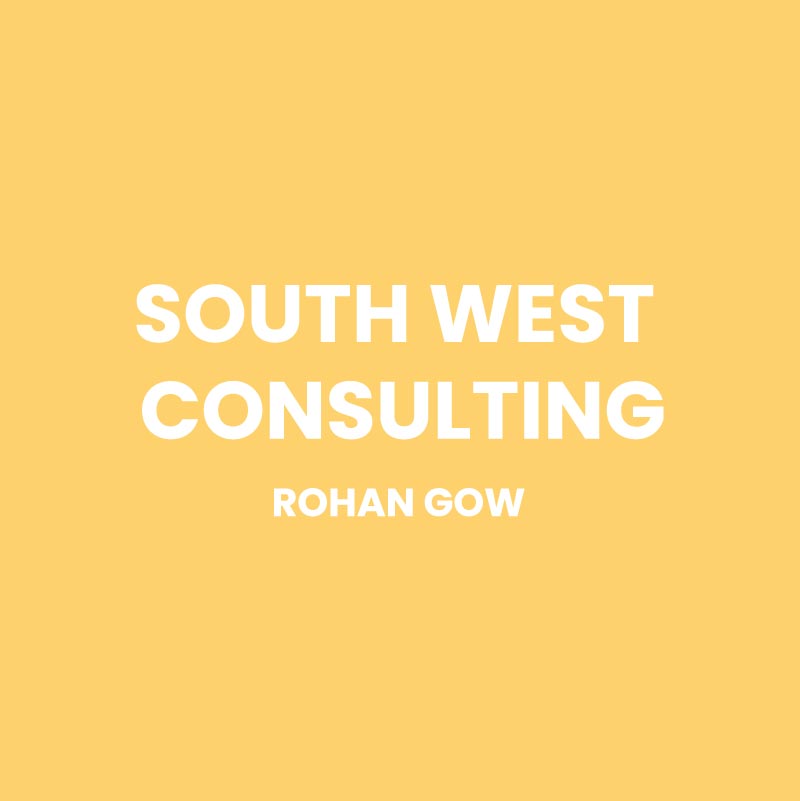 Archive Wine Bar
IN A WORD, I WOULD DESCRIBE OUR OVERALL EXPERIENCE WITH AMANDA + HER TEAM AT CANNY GROUP AS – REASSURING!
Since connecting with Amanda through business networking and observing her commitment to mentoring and developing other business women, my regard for and trust in her and her business has grown.  That trust is what drives my decisions about who to collaborate with, or seek support from, in business development.
The practical support we have received from an accounting perspective has been timely in the growth of our company.  The ability to source other legal and strategic advice from Canny Group's other service arms has enabled us to have a clear view of the risks and benefits of new business ventures and how to ensure the establishment phase is well thought out, secure and comprehensive.
When we need advice, we primarily turn to Amanda at Canny Group with help from her and her referrals to other parts of their business when needed and appropriate.
Our overall experience working together with Canny Group, in one word, I would describe it as reassuring!
Ingrid Sutherland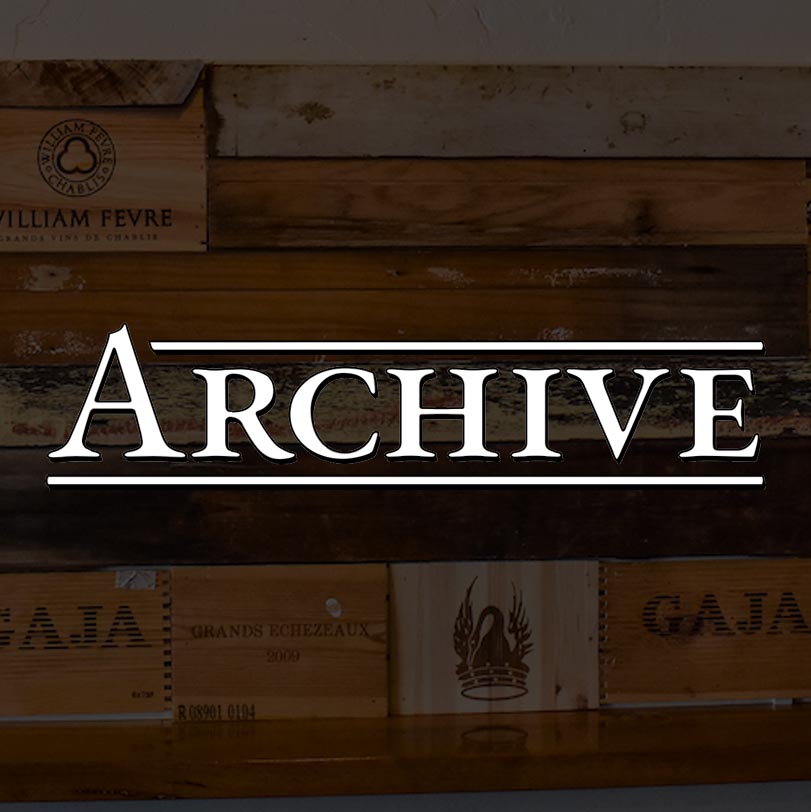 GEELONG CANCER REHABILITATION
NO QUESTION IS TOO SILLY!
I was referred to Canny Group via word of mouth when I decided to start my own small business five years ago.  Having worked for many different employers as a physiotherapist for nearly 20 years, I was very nervous setting up my own business. 
Amanda's expertise helped me create my brand, set up my business structure and develop my business plan.  Amanda always responds promptly to all my questions and concerns and has been there for me every step of the way. 
My business has grown each year which is partly due to Amanda and her fabulous team!  No question is too silly (and there were many!).  The entire Canny team are professional, approachable and diligent in their approach to their client's needs – thank you!
Kerry Browne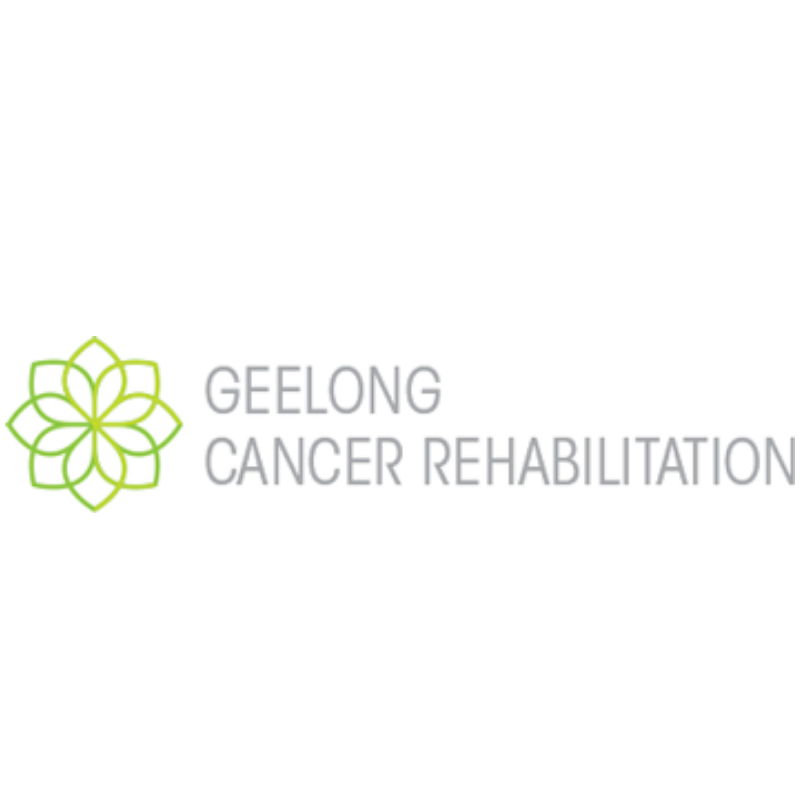 GILLIAN CHALMERS
THE COMMUNICATION WITH ME, RIGHT FROM DAY ONE, HAS BEEN EXCELLENT + THE TIME FRAME THEY PAY THE INVOICES IS EXCEPTIONALLY QUICK!
I recently switched to Canny Group as my NDIS Plan Management provider, and the experience so far has been outstanding. 
Their communication with me, right from day one, has been excellent, and the time frame they pay the invoices is exceptionally quick.  I love that they help me to keep on top of my funding and will have a check in with me in a couple of months to see how the funding is tracking.
When my daughter's NDIS plan is up for review, I will be asking to switch her plan management provider to Canny Plan Management as well.  I highly recommend this company!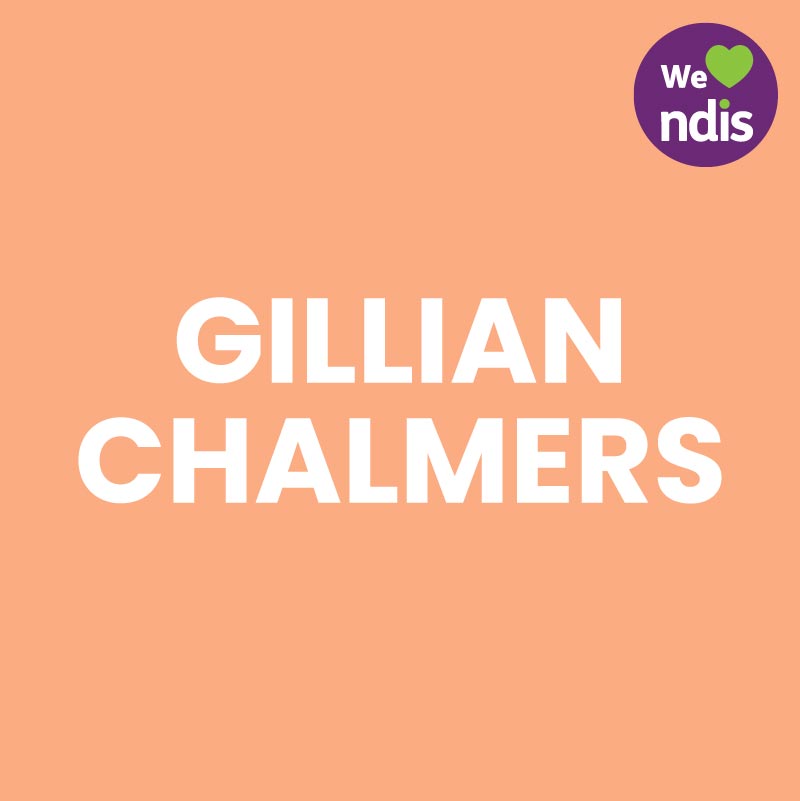 Gillan Advisory
WHEN ADAM EXPLAINED THE SERVICES + RESOURCES CANNY GROUP PRESENTED, WE FELT THAT OUR FUTURE DIRECTION WOULD BE FULLY CATERED FOR!
We have had previous experiences with Adam and really appreciated his input and support when previously working alongside him.  There were a number of changes in our financial position since we first had contact with Adam, thus having a connection with someone we trust who works in an organisation with considerable resources was a priority for Mary and I – thus we are now Canny Group Clients.
Starting up with very good initial advice based on the need's analysis, we were able to put in place the foundation steps to commence the next phase of our journey.  Implementing a new business structure happened very quickly and the responses from Adam and the team at Canny Group were very timely, providing Mary and I with tremendous confidence in Canny Group.
When it comes to turning to someone for advice at Canny Group, Adam is our first point of call, as we expand our needs, I am sure that there will be others who will be there to support us.  Adam has already referenced that depending on particular needs of ours he would refer us accordingly when the time was right.
Overall, working with Canny Group has been an outstanding positive experience and we are so satisfied, glad we made the change!
Graeme + Mary Gillan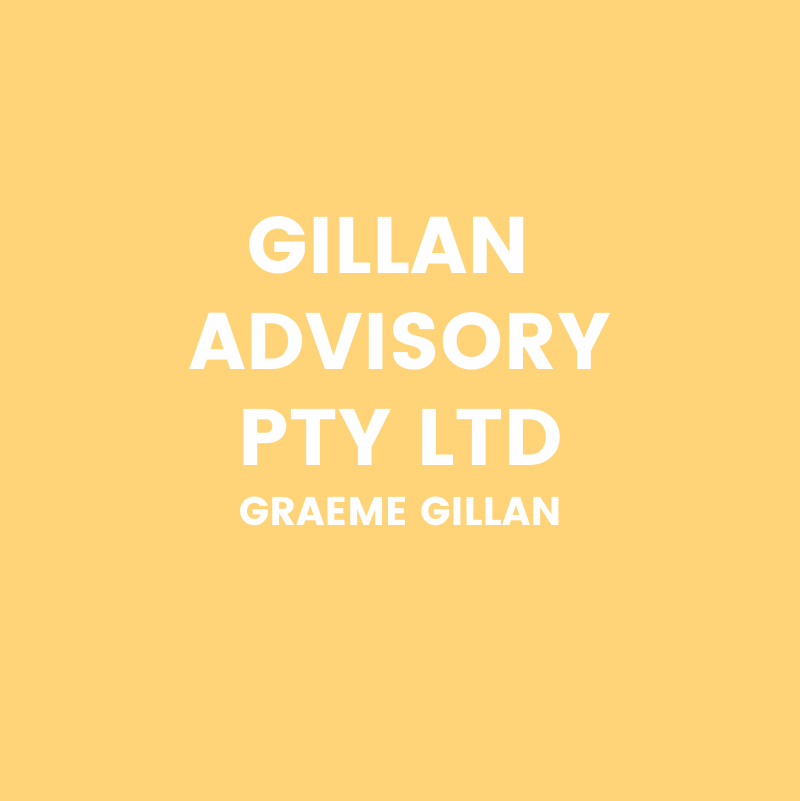 CHARLOTTE BRIERLEY
MY CLIENTS HAVE BEEN WITH CANNY PLAN MANAGEMENT FOR APPROXIMATELY SIX MONTHS NOW + HAVE NEVER FELT MORE RELAXED ABOUT THEIR NDIS PLAN MANAGER!
Anthea has such a caring nature and understands what people with a disability go through.  The NDIS can be a very confusing world, however, Anthea will sit down with the client to put them at ease, ensuring that their NDIS supports will be paid in a timely manner.  My clients have been with Canny Plan Management for approximately six months now and have never felt more relaxed about their plan manager than ever!
Anthea is my number one go to!  It's like Anthea has been working in the plan management area her whole life, and if there is anything (vary rarely) she doesn't quite know, we know that Anthea will get back to us as soon as possible.
As a support coordinator and working with Canny Plan Management it has been nothing but amazing – such smooth sailing!  The referral process is quick and easy.  Simple yet so effective.  As a support coordinator, we are working in a very often, fast pace environment, and quick and simple is how we work best.  Anthea supports this and I can't recommend her enough.
The overall experience working with Canny Plan Management has been absolutely incredible.  I can't thank Anthea enough for supporting my, sometimes vulnerable clients, and ensuring they feel secure with their funds being paid to the correct people on time.  Anthea goes above and beyond.  Many plan managers do not take the time to meet with their clients, however, Anthea ensures she meets with the clients to ensure they have a face to the name.  Nothing but an incredible person to work with and ensure my clients are getting the best that there is.
Charlotte Brierley l Support Co-Ordinator at The Companion Group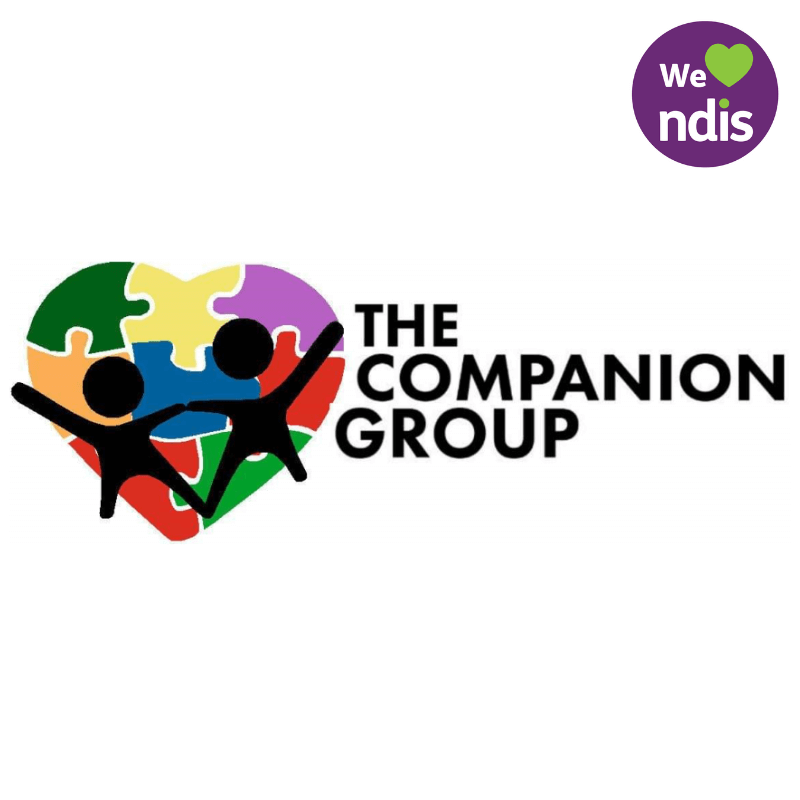 Two Tow Transport
KRYS + GAB HAVE BEEN OUR SAVIOURS!
Our circumstances once Canny Group investigated were far more detrimental than we were ever aware of.  As it turned out the ATO had been trying to contact our prior accountant for 18 months to discuss our debt and not once had he returned their call.  The ATO were literally only days away from closing us down and taking legal action.
Canny Group has always been upfront with us; they have restored our faith, our confidence and trust in accountants.  It was a stressful 12 months after Canny Group took us on especially at the beginning but having put the trust and faith in the team at Canny Group – their honesty, returning of phone calls and answering of our questions has made dealing with the stress all that much easier.
Leanne Maxwell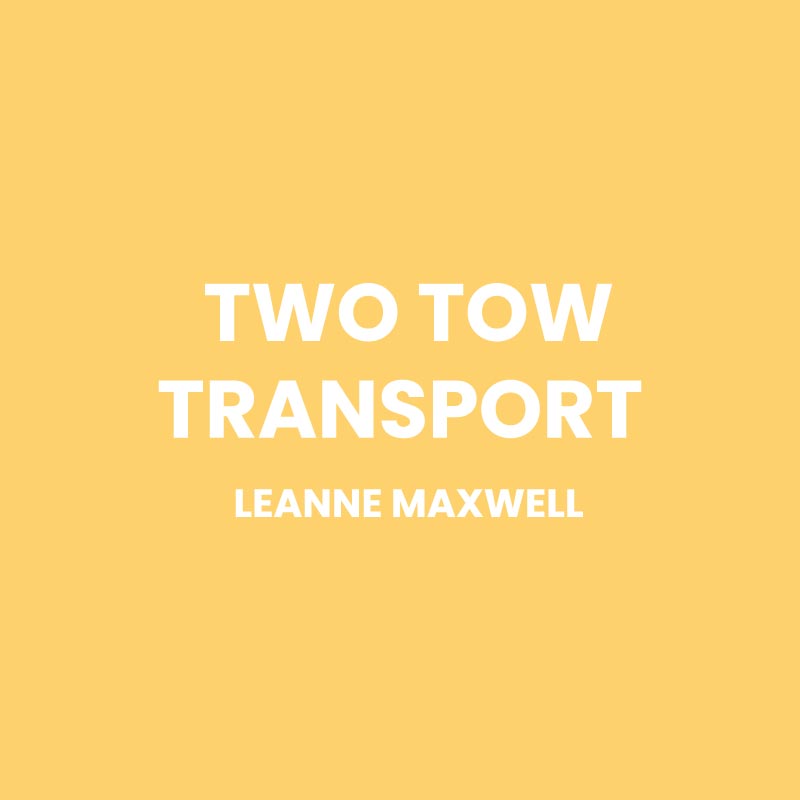 DALE JENNINGS – OAM
I HAVE BEEN WITH CANNY SINCE DAY ONE!
I have been with Canny since day one!  When founder Stan Canny and I played footy shoulder to shoulder with North Geelong. 
Stan, born in the Northern Suburbs, found client uptake in his office in the heart of Geelong too slow, so he resolved "if clients won't come to me, I'll go to them" and he set up in Station Street, Norlane and the locals – subbies, retailers, wage and salary earners – began knocking on his door and discovering his caring service. 
Dealing with tax, legislation and complex regulations etc, Stan ranked people ahead of just paperwork and numbers.  Many have become lifelong friends.  Stan has retired but, for this family-based company, right up to date with complex demands made on business, families and individuals, it still sees people and it still cares.  Nothing's changed!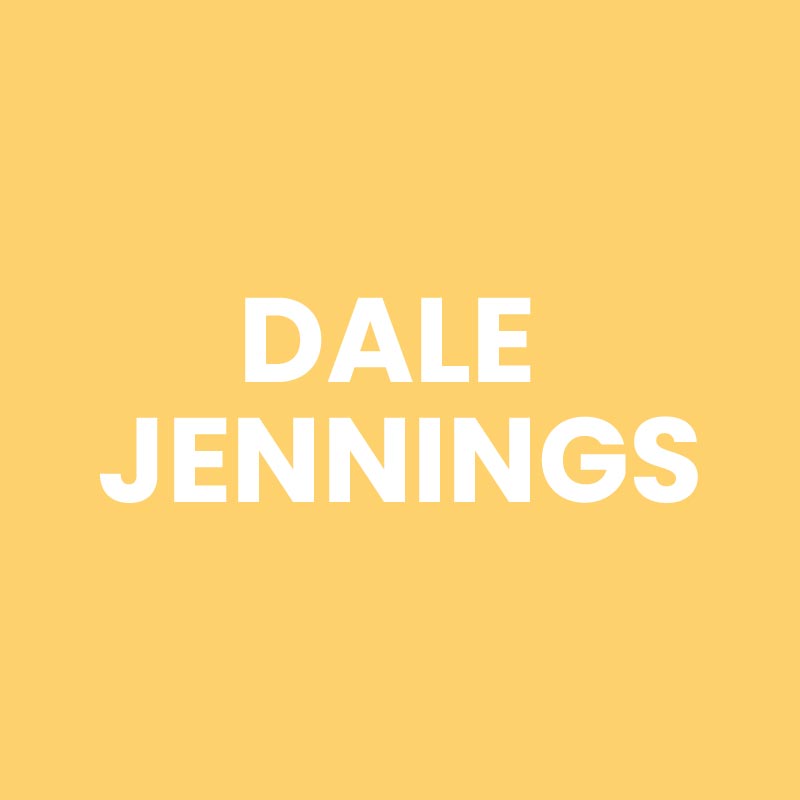 Redcat Academy
IN PENNING THE TOP TEN DECISIONS THAT HAVE MADE A POSITIVE INFLUENCE ON MY LIFE, I CAME TO REALISE THAT I NEEDED TO INCLUDE THE TIME WE DECIDED TO PARTNER WITH CANNY GROUP!
In penning the top ten decisions that have made a positive influence on how my life has unfolded thus far, I came to realise that I needed to include the time we decided to partner with Canny Group to help us with our financials and business.  I say 'partnering' because that is exactly what it feels like; for us anyway!
We have never had the sense from Krystine and the team at Canny Group, that we are just 'another customer' – or way worse 'a number' – we feel like valued clients and if I may suggest, friends.
Thanks again Krys and the team you have brought together – we love your ethic, your culture and we cannot state how much we value your help and guidance through these many years.
John + Melissa Will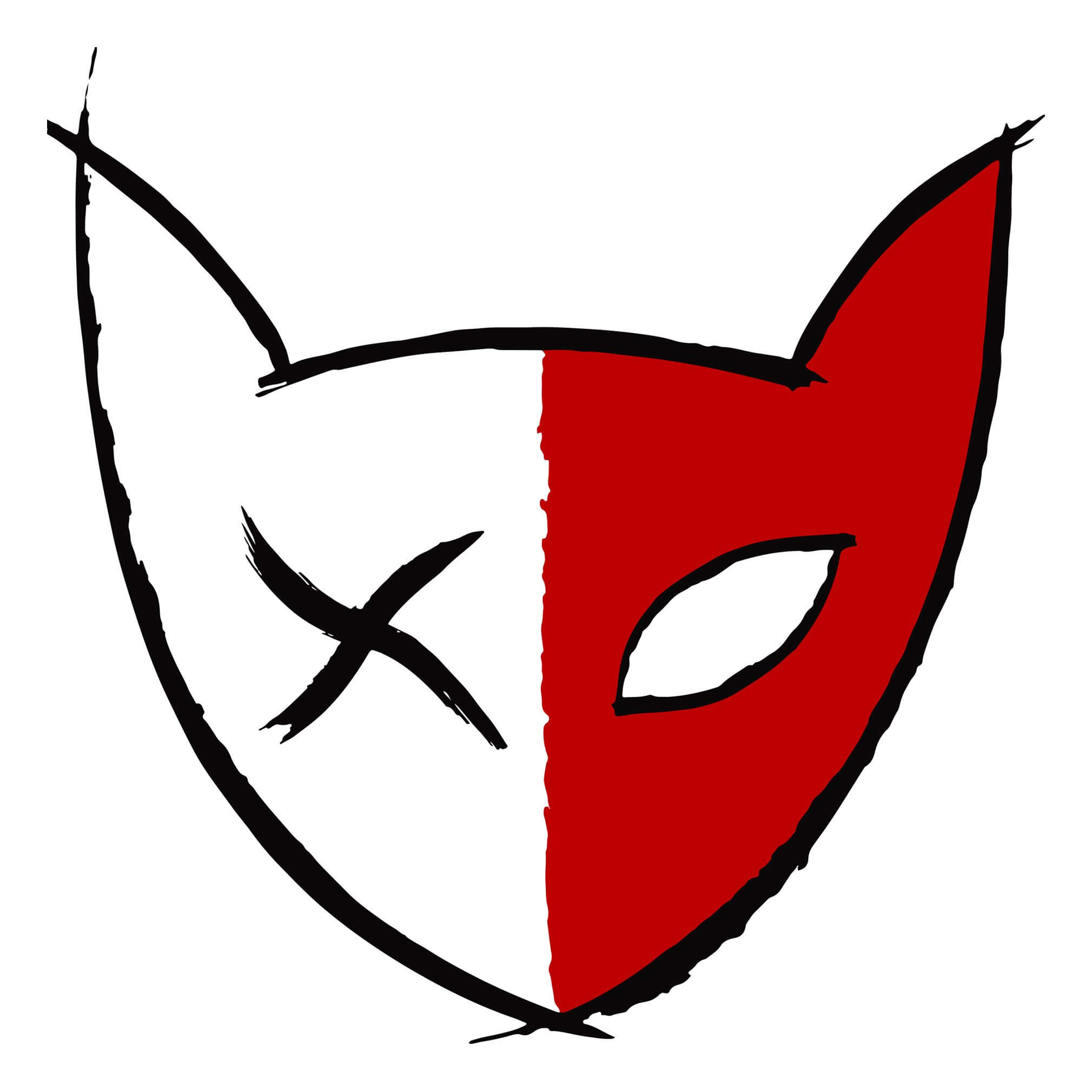 TONY HELMAN
THE HELP + EXPERT NDIS ADVICE WE HAVE RECEIVED HAS BEEN SECOND TO NONE!
I've been a client of Canny Plan Management for seven weeks – the help and expert NDIS advice we have received has been second to none.  We chose CPM after hearing the service advertised on Geelong radio.  My case manager, Anthea, is always there to answer any questions we have with the best advice and her knowledge of the NDIS is exceptional.  She explains all aspects in simple terms and is very patient and follows through with great feedback.  I recommend anyone on NDIS should contact Canny Plan Management!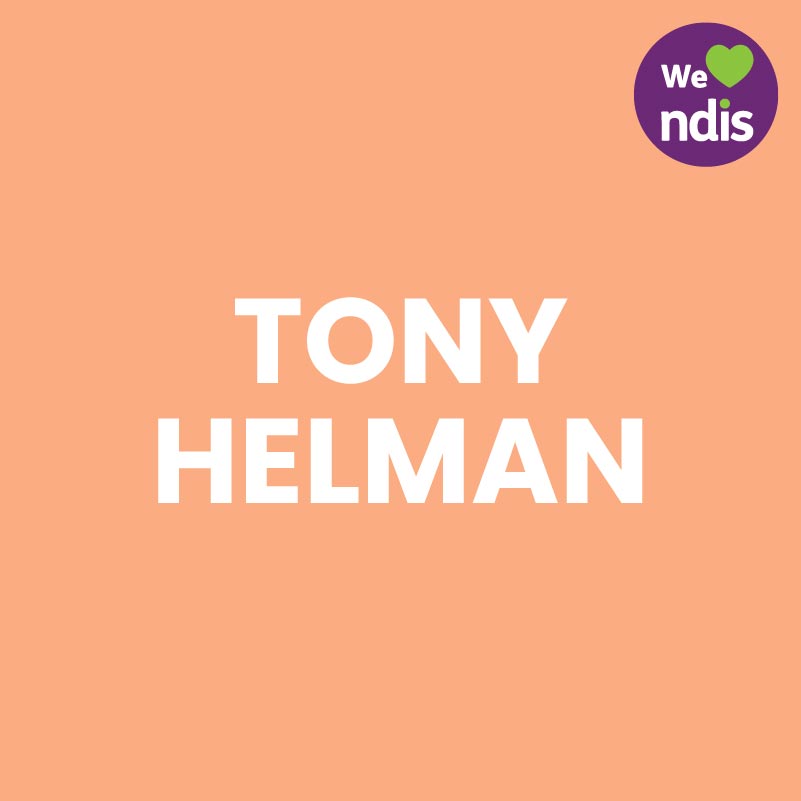 NRG Roof Plumbing & Drainage
CANNY GROUP TAKE THE TIME TO UNDERSTAND HOW YOU WORK + HELP YOU GROW AS A PERSON + AS A COMPANY DIRECTOR, WITH THEIR HELP!
I chose to have Canny Group restructure me from a sole trader to a company due to the expansion of my business and to reduce the amount of tax I was paying to be able to invest it back into the business for future growth.   Canny Group suggested I become a sole trader when I first entered the industry to get a better understanding of business responsibilities before proceeding into a company as there were more structures in place.
I believe that re-structuring from a sole trader to a company has benefited my business greatly because it has provided our business with a better structure and stable company to keep our clients and subcontractors happy in the near future while also maintaining respect within the building and construction industry.
I turn to Amanda Wilkens for advice.  She has provided me with the answers to my questions, not matter how big or small they are.  Amanda has walked me through each step in the process into running a business and also with my invoicing, quoting and payments to workers.  She has never ignored my questions and has always provided support even through the most difficult times we see ourselves in today with Covid-19.  Running a business during this time has been challenging but there's no better challenge then NOW!
My overall experience with Canny Group has been very productive and I feel I have learnt so much and have been growing as a business owner, while developing the skill sets I need to understand the accounting side of things and not just the skills while in on the tools.  At times this has been very hard to manage but I've always had Canny Group there to support me when I find I need some help within the accounting systems.  By phone or email they will be fast and efficient and always do their best to respond in under 24 hours.
If I had one word to describe Canny Group "super efficient"!  Always fast service provided, always answering your questions, and giving sound advice.  I have been with Canny Group for over eight years and have never received anything but the best when it comes to their service.  Why change now?  You pay for what you get!  In the long run you want to be able to trust your accountant and know they understand you as a client, not just a number.  Canny Group take the time to understand how you work and help you grow as a person and as a company director with their help, they provide the best service around!
Ajay Graham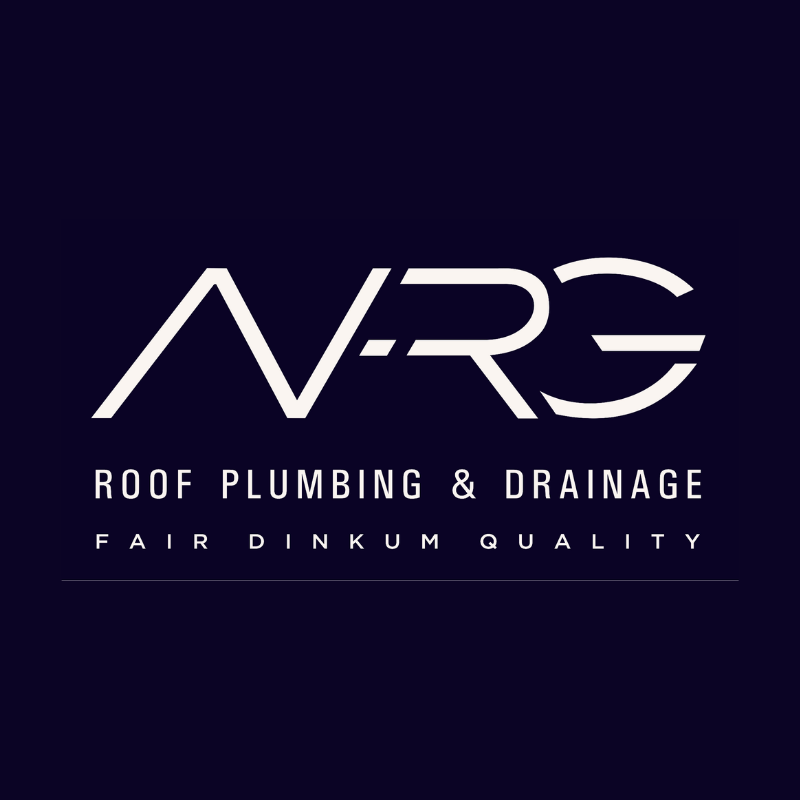 Bright Minds ELC Bannockburn
I HAVE CONSISTENTLY FELT CONFIDENT IN + SUPPORTED BY CANNY GROUP!
I have been using Canny Group for about 30 years!  My parents used S. J. Canny and it was a natural progression as a teenager to use their accountant, Stan Canny.  As time went on, Stan introduced me to his daughter Krys, and we have been working together ever since!
In those 30 years, Canny Group has helped and advised me on buying houses, all kind of tax matters, setting up five companies and now with Canny Legal, advises me on all legal elements relating to company law, employing staff and whatever I throw at them – usually in a hurried manner!
I have consistently felt confident in and supported by Canny Group and would always recommend their services.  They have been there through the good and sometimes rough times, it has really been a great partnership.
Belinda East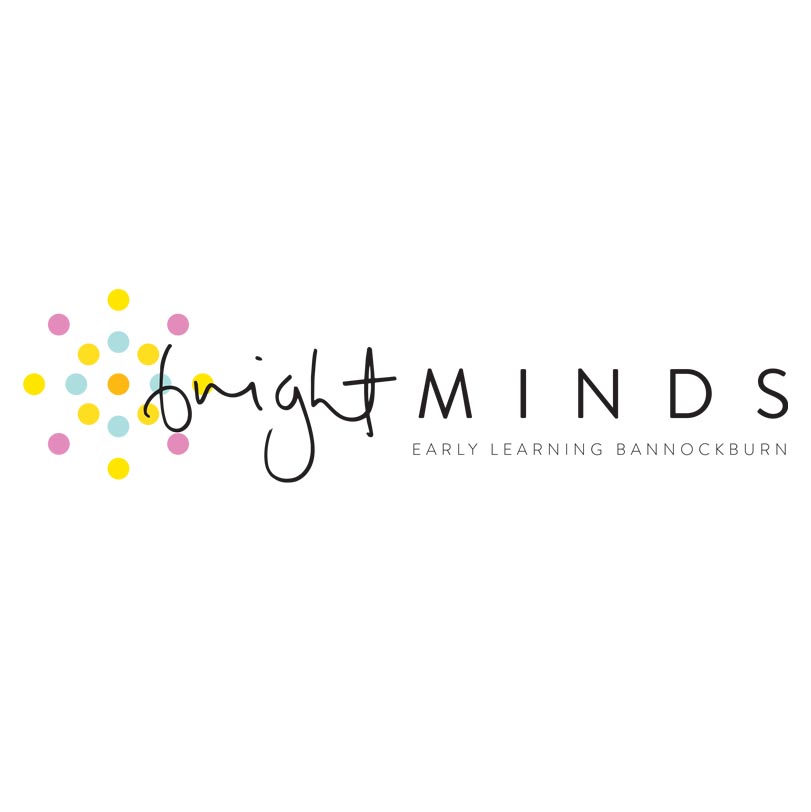 TREVOR MOORE
BLOODY GREAT JOB!
Canny Group's legal team (conveyancing, if you want to be more specific) were amazing, professional and above all else courteous at all times.  It is great service, well costed and truly professional.
I can highly recommend Canny Group's legal team to everyone who wants to take the stress out of purchasing land or getting your Will done.  I will use their services again and again.